Cod liver oil has a long history in both folk and traditional medicine in northern Europe. Considered a delicacy in Scotland and Norway for centuries, fresh cod liver was revered for medicinal purposes long before Peter Möller invented a modern method to extract its health-giving oil.
Peter Möller – the man behind the golden oil
Möller's was founded in 1854 by the pharmacist Peter Möller. Peter Möller's dedication and belief in the historical health benefits derived from drinking cod liver oil, rich in omega-3 fatty acida, later led to the discovery of natural vitamin A and D levels which further added to the importance of the product.
Since establishing the Peter Möller company, the history has been one of improved processing methods to optimize quality, purity and taste of Möller's products.
Today we can thank Peter Möller's for bringing the healthy oil to people all over the world.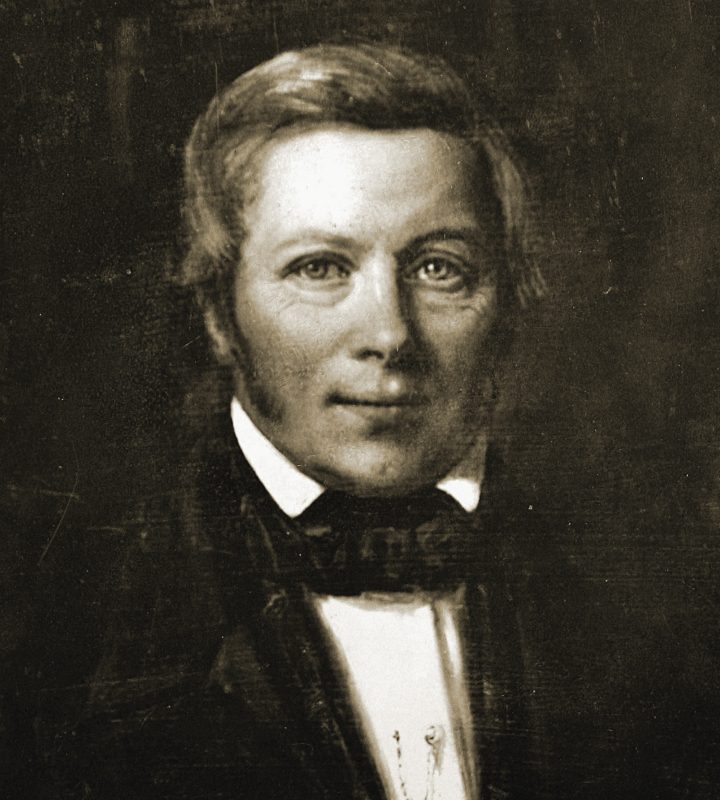 Oils from cod livers are produced for local consumption and as bartering and trading commodities in the north of Norway.
The importance of cod fishing and processing in Lofoten leads to the development of Vágar, the first medieval town in Northern Norway.
The first notes on cod liver oil used for medicinal purposes are made in Manchester when a Dr. Darbey uses cod liver oil as a remedy for rheumatism.
British physician John Hughes Bennett publishes A Treatise on Cod-liver Oil as a Therapeutic agent.
A major technological breakthrough in the production of cod liver oil occurs when Norwegian pharmacist Peter Joachim Møller invents a steaming method to extract the oil.
Möller establishes three cod liver oil manufacturing plants in Lofoten. During the first year, they produce 20 tons of cod liver oil. England is the first major international market for this oil. 
Möller's steamed medicinal cod liver oil wins several awards and receives 29 medals at various trade fairs in cities in America and England.
Peter Möller dies. There are now 70 cod liver oil manufacturers using his steam method. A total of 5 000 tons of cod liver oil is produced annually at these plants. Möller's sales office in London run a global marketing operation, leading to a major increase in exports over the next 50 years.
The company starts selling its products in the USA.
Peter Möller's son, Frantz Peckel Möller takes over management of the Peter Möller company. By combining a solid scientific education with a sense of great opportunity, he ensures that Möller's ranks highest on world markets.
In London the scientific lifework of Frantz Peckel Möller, entitled "Cod liver oil and Chemistry", is published. The work, in English, numbers 600 pages.
Möller's successors sell the company to the Møystad family. On the 26th of March, the company Peter Möller A/S is created.
Fred T. Møystad buys Heiner Meyer, a company producing cod liver oil and transfers production to new facilities at Stensgaten 40 in Oslo. New green bottles are introduced.
Both doctors and national health authorities in Europe and elsewhere emphasize the importance of cod liver oil in the daily diet.
The factory at Løren in Oslo, which still stands today, is built. Money is invested into new facilities for veterinary cod liver oil, and the refining and bottling of medicinal cod liver oil.
The outbreak of the Second World War causes a drastic drop in exports, but the significance of cod liver oil as a dietary supplement is underlined. Domestic sales increase significantly.
In the post-war period, medicinal cod liver oil maintains its high status as an important supplement, essential during Norway's "reconstruction". Cod liver oil becomes an "emergency product" in areas most damaged during the war. In Norway cod liver oil is still used in a campaign to provide meals to schoolchildren.
Peter Möller A/S merges with Orkla Borregaard A/S (currently ORKLA).
Today ORKLA ASA, the manufacturer of Möller's products, is still driven by Peter Möller's vision of improving people's health through correct nutrition and accurate information. It's not surprising then that our Möller's products exceed international standards on other similar products in terms of quality.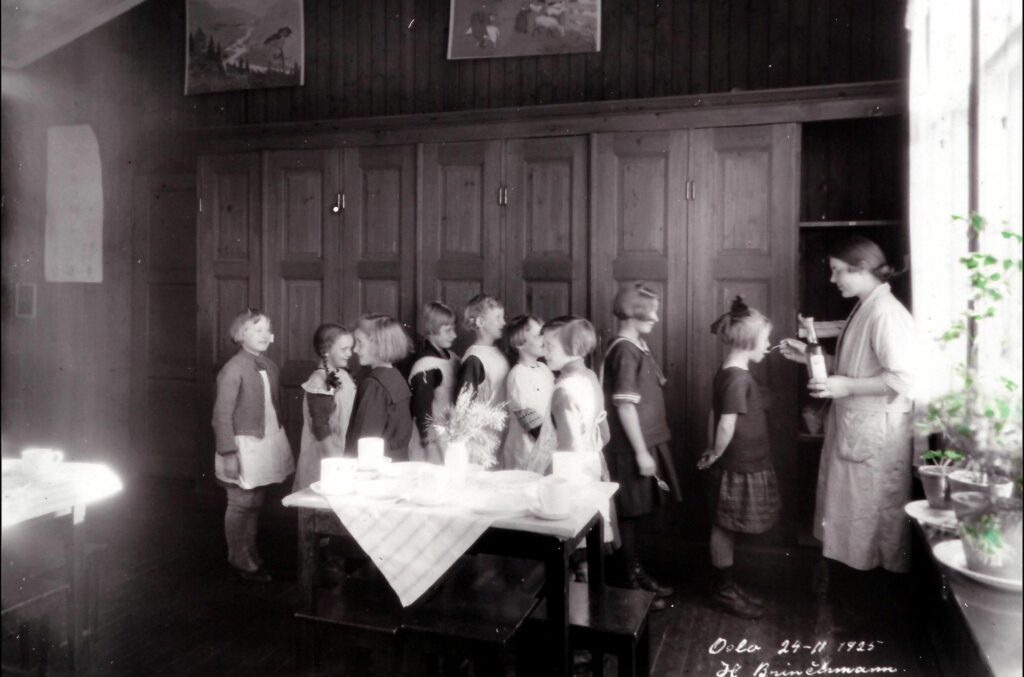 Essential part of Norwegian's regular diet for 170 years
Möller's cod liver oil has been an essential part of Norwegian's health routines since 1854.
During 1929-1963, Möller's cod liver oil was included in the governments school project "The Oslo breakfast" to ensure that all students got a healthy and nutritious start to their day.
100% Wild Northeast Arctic cod
Möller's cod liver oil is made from Northeastern Arctic cod. Sourced from the waters of Lofoten and Vesterålen. 
Every year the Northeast Arctic cod, locally known as "Skrei" goes through an astonishing journey through the Barents seas to reach their spawning grounds by the Norwegian coast. By the time they reach the Norwegian archipelago it is the fittest, strongest and leanest cod in the world – giving its unique quality. 
The cod spawning season last from January to April. This is the only time during the year you can get freshly caught cod.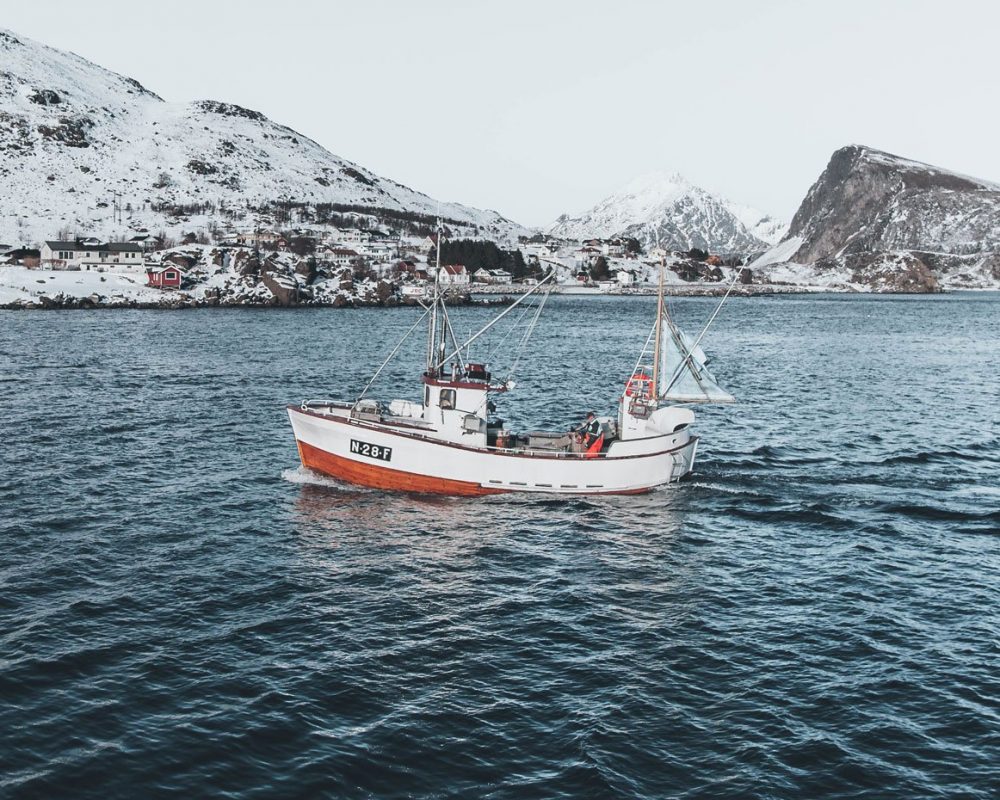 Lofoten - a special place throughout history
Ever since the first people came to Lofoten over 7 000 years ago, they have caught the Northeast Arctic cod, famous all over Europe since at least 860. It's no wonder its fisheries are such an important part of this region's history.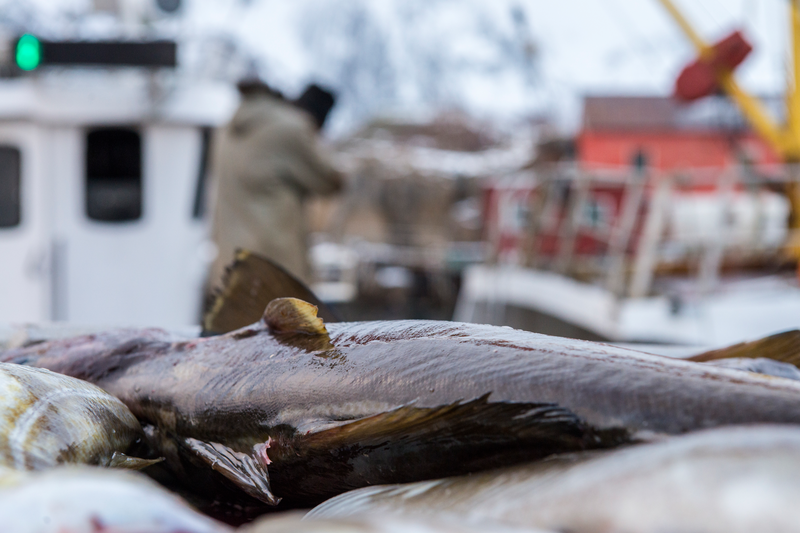 Highest quality and freshness
The cod used in Möller's products are caught using traditional fishing vessels. First steos of liver processing start up to 24 hours after the catch to ensure the highest quality and freshness 
The Möller's iconic green bottles havn't changed much since the company founder Peter Möller was the only person allowed to fill them as an assurance of the quality of their contents.
From the beginning Möller's was only sold through pharmacies, today you can buy Möller's in pharmacies but also in grocery stores, drug stores and on e-commerce platforms.